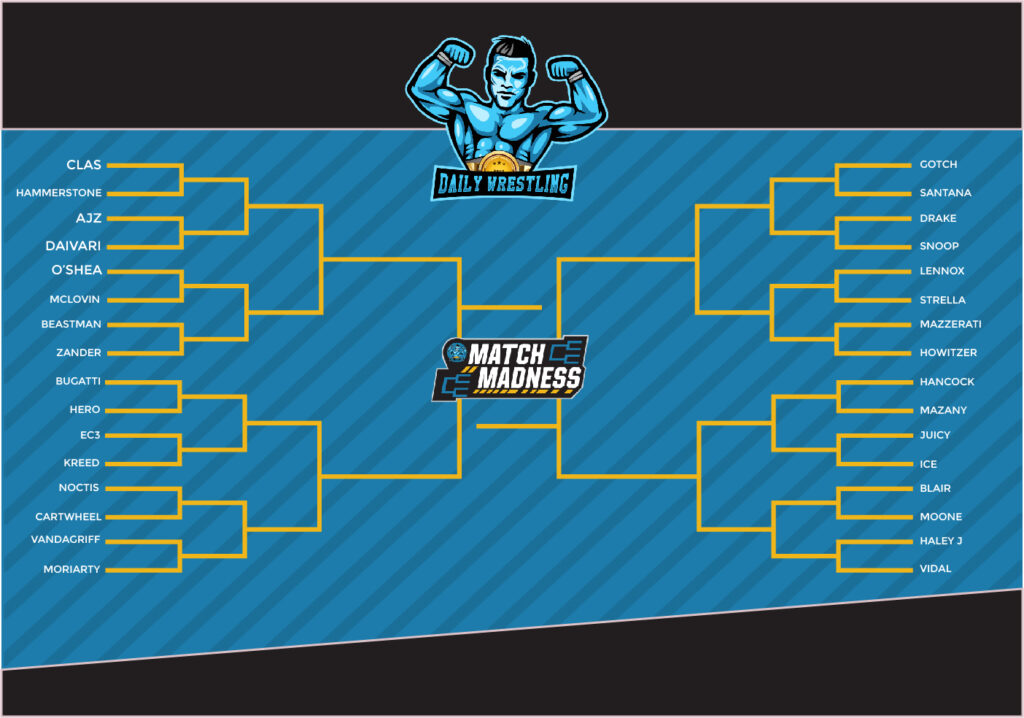 Match Madness – 32 Person Single Elimination Tournament (March 2021)
32 wrestlers enter the tournament from across the United States.
First round contests have a 15 minute time limit.  Second round 20 mins, quarter-finals 25, semi-finals 30 minutes and the final has a 60 minute time limit.
If no wrestlers get the pinfall, submission or win by disqualification or countout during the allotted time limit, both wrestlers are eliminated.
The referee will issue a standing 10-count if a wrestler leaves the ring.
How to watch?
Head over to: http://www.youtube.com/c/DailyWrestling
Hit "subscribe" to become a fan of the channel, and every day we will upload a new tournament match!
Uploads go live with a premiere at 7PM EST every day.  To check what matches air when, click to see our schedule.